IMC is on the way to becoming one of the leading trading firms globally, and our mission is to develop our team members along with us so they can grow their careers too.
Meet Alex.
As a Software Engineer within the IMC Strategy team for over two years already, Alex is a testament and a great example of how IMC nurtures employee development and provides endless avenues to progress their learning.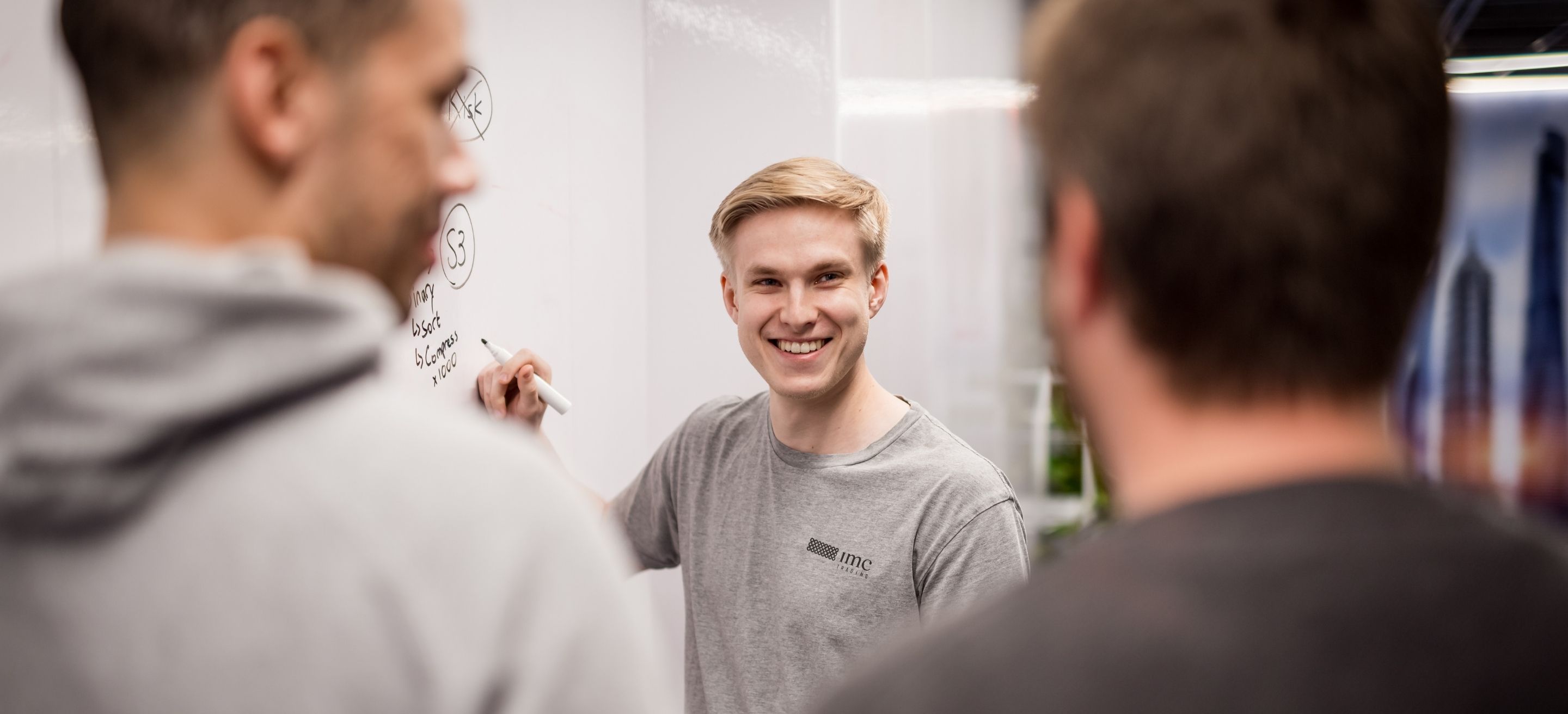 Getting ahead through continuous improvement
IMC believes that our people are our greatest asset - because when they thrive and succeed, so does our organisation. That's why, as a company, IMC provides our staff with so many opportunities to take on more responsibility, break the status quo through innovative ideas and solve complex problems, regardless of their position and tenure.
"Every day is different and comes with new challenges," Alex says. "Tackling these often leads to enhancing skills and learning new things. Even during my internship days, I was immediately given a meaningful project. This experience taught me how Software Engineers work in the real-world setup."
IMC also cultivates an environment where everyone is encouraged to be seen and be heard, allowing employees to tap into each other's potential and gain more valuable insights, collaboratively.
"At IMC, we work with so many smart people to solve hard problems. This is why learning here is practically inevitable. It's a healthy space for growth. They also facilitate mentorship programs, not only to support interns and employees but also to emphasise empowerment and knowledge sharing."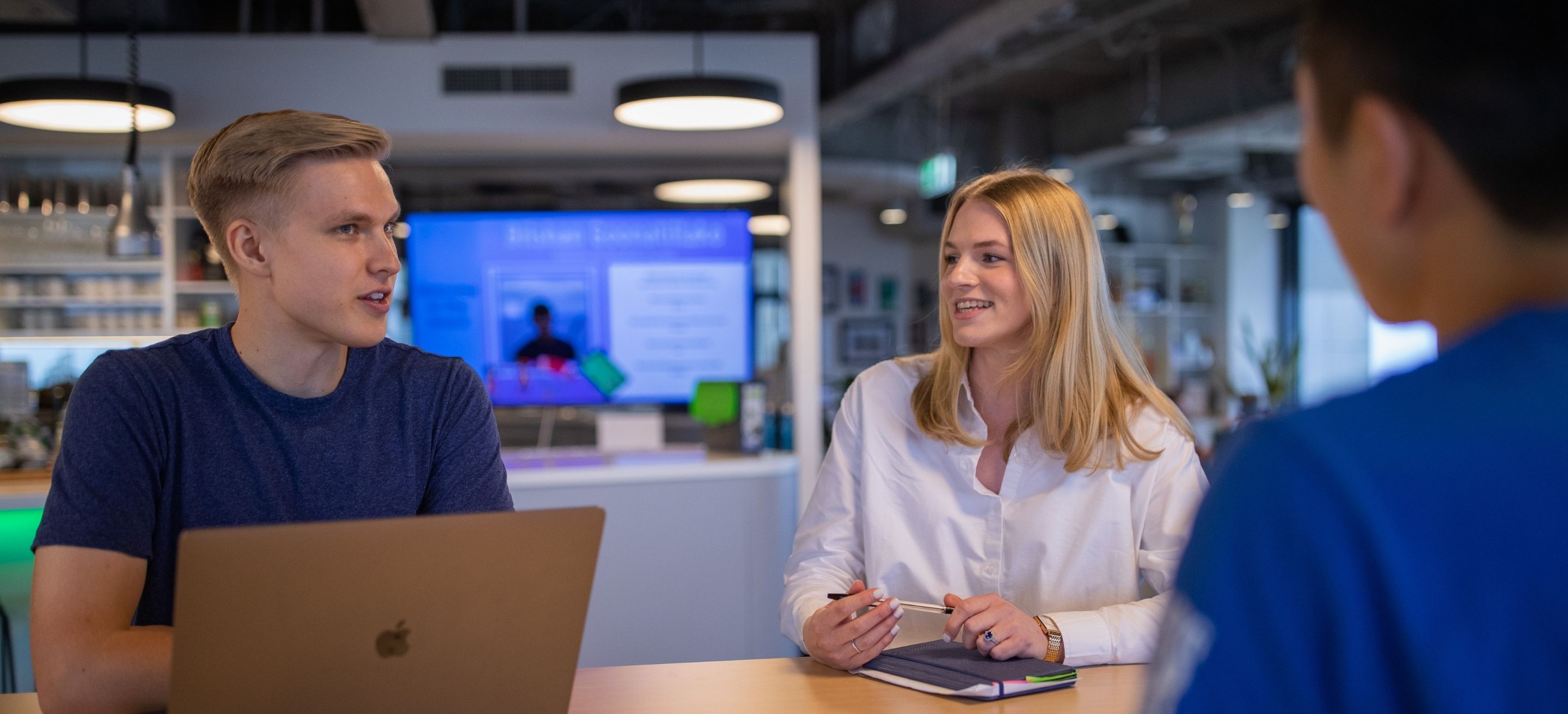 Having the freedom to succeed
The world is advancing – and so must our people. That's why IMC encourages employees to progress their careers by investing in the right technology, infrastructure and training. The company has also eliminated all silos and invisible barriers to encourage more people to step up and embrace their next challenge.
According to Alex, "One of my favourite things about working at IMC is that we're not micro-managed. Because we have a lot of autonomy, we can think differently about our software and take a lot more ownership of it."
Like Alex, most IMC employees can attest that a lot of their project work is self-motivated. Teams are guided with high-level goals and KPIs of what they all need to achieve, but individual members are given the freedom to take charge of initiatives, address traders' concerns directly and champion the best solutions.
Because of this approach, employees have been able to achieve more, be more innovative and do more for the business – putting IMC's market making approach at the forefront of the financial industry.
"For example, our team worked on building a REST API server which did not exist before we came along," Alex shared. "This meant we were given a specification for what was wanted of the service, so we went off and designed it, and then implemented it from the ground up. The service was created to receive requests for historical market data over specified periods of time, which it would retrieve and return to the client."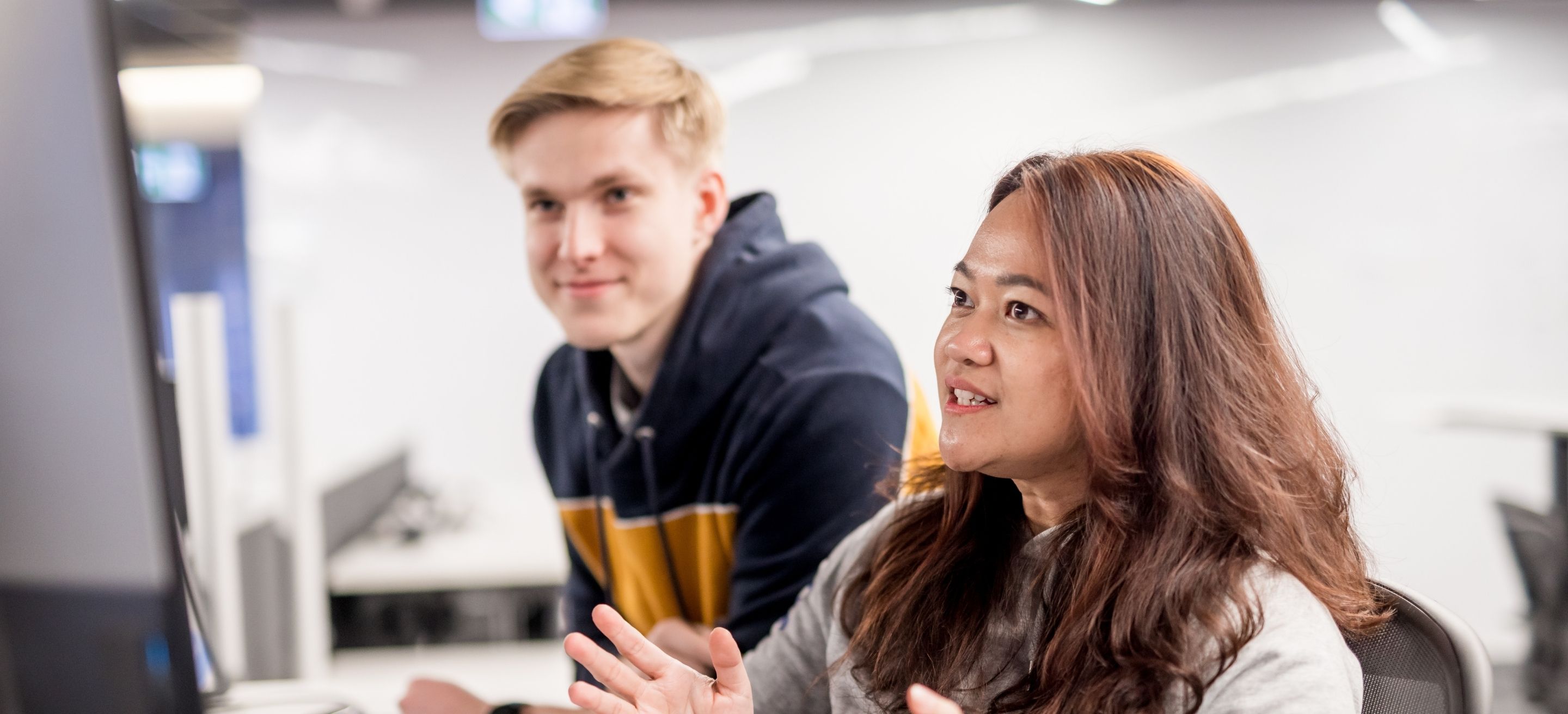 We invite you to join IMC for a brighter future together
At IMC, our teams are given the stepping stones they need to keep learning, improving and growing. Everyone is encouraged to make an impact, and people are given the responsibility, support and freedom to succeed in their jobs and beyond.
"You're surrounded by brilliant people and working with them on difficult problems in a very competitive, fast-moving industry – there's so much room for learning and growth!"
If this sounds like a rewarding experience for you, IMC has many opportunities to explore careers in trading, technology and business support so you and IMC can excel together.
Find out about our graduate and internship career opportunities in Sydney and around the world. Simply get in touch with us. We'd love to talk about you.